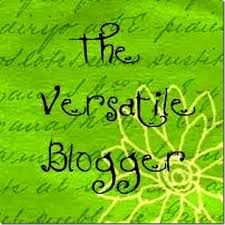 Melli, behind Casual-Beauty, had awarded me this award and it really has made my day, thank you! I really recommend you checking out her blog! As a part of this (that feels so awesome to say), I myself shall do the following;
1) Thank the person that nominated you with a link back. (done!)
2) Tell 7 things about you.
3) Pass this on to 10 newly discovered blogs and let them know they received the award.
So here are seven facts about me, which MAY be interesting...or at least, odd (all pictures below are from my Instagram page);
1. Everyone has that 'it' music artist/band and mine is Ne-Yo (<3) Daaayum, I love that guy, his voice, his music, lyrics and everything. Favourite songs? Gosh, I quite love
Mad
and Do You and Miss Independent and and and...(I'll stop there, but I really do love him!).
2. I like to play the pia-pia-piano! I'm actually trying to learn it by myself with the help of many books, very difficult might I add!
3. I have rice and curry almost everyday- oddly, it's not something to get bored of easily!
4. Favourite kind of cake is lemon cake! I make great lemon cake, I actually might later this holiday...
5. I own more brooches than any other pieces/bits of clothing- achievement, eh?
6. I speak French (a wee bit) mainly because I really admire the language (admit it, it does sound great)! I'd quite like to go to France one day properly, but there are places like Tokyo, Shanghai, Sydney, Barcelona, Verona, Venice...(looooong list) that I'd like to visit, once I'm a millionaire, yes that'll happen.
7. (Running out of facts) I've tried all the Twinnings tea, mwhaha. Everything from Lady Grey to Chai to English Breakfast, you name it! I'm soon to try some bizarre exotic ones so I'm buzzed for that.
To pick 10 other newly discovered bloggers was no doubt a REALLY hard task (there's just so many!) so I'll give you guys the following and hope you all agree with me!
Sara from 'sara says'- a really down-to-heart blogger (with amazing shoes)
Melissa from 'MELISSAos Blog'- love her outfits!
Maria from 'Vita di Moda'- a truly devoted and original blogger
Anna from 'ThisIsAYes.com'- lovely blog, with nice pictures and really informative and great finds
Jessica from 'Pins, Needles & Fashion'- why hadn't I come across her blog earlier?!
Silva from 'Silvia's closet'- her blog HAS to have the mention
Patricia from 'Top Ten Image'- great fashion advice and lover of bright colours!
And finally, Fixer Sis from 'Everything can be fixed'- great blog, great read!
I really do enjoy reading other people's blog so don't hesitate to link me to them (and there are so many I wish I could feature too)! Happy Holidays guys, any plans for the Easter? I've mainly got to crack down on revision *sighs*...